As the team at Next Step continues working to address the economic challenges posed to homeowners and families by COVID-19, we are also very proud of the impact that our network had on affordable housing and community development efforts in 2019.
Our newly released 2019 Annual Report captures that impact – a snapshot of our work to bring more affordable homeownership opportunities to communities across the country.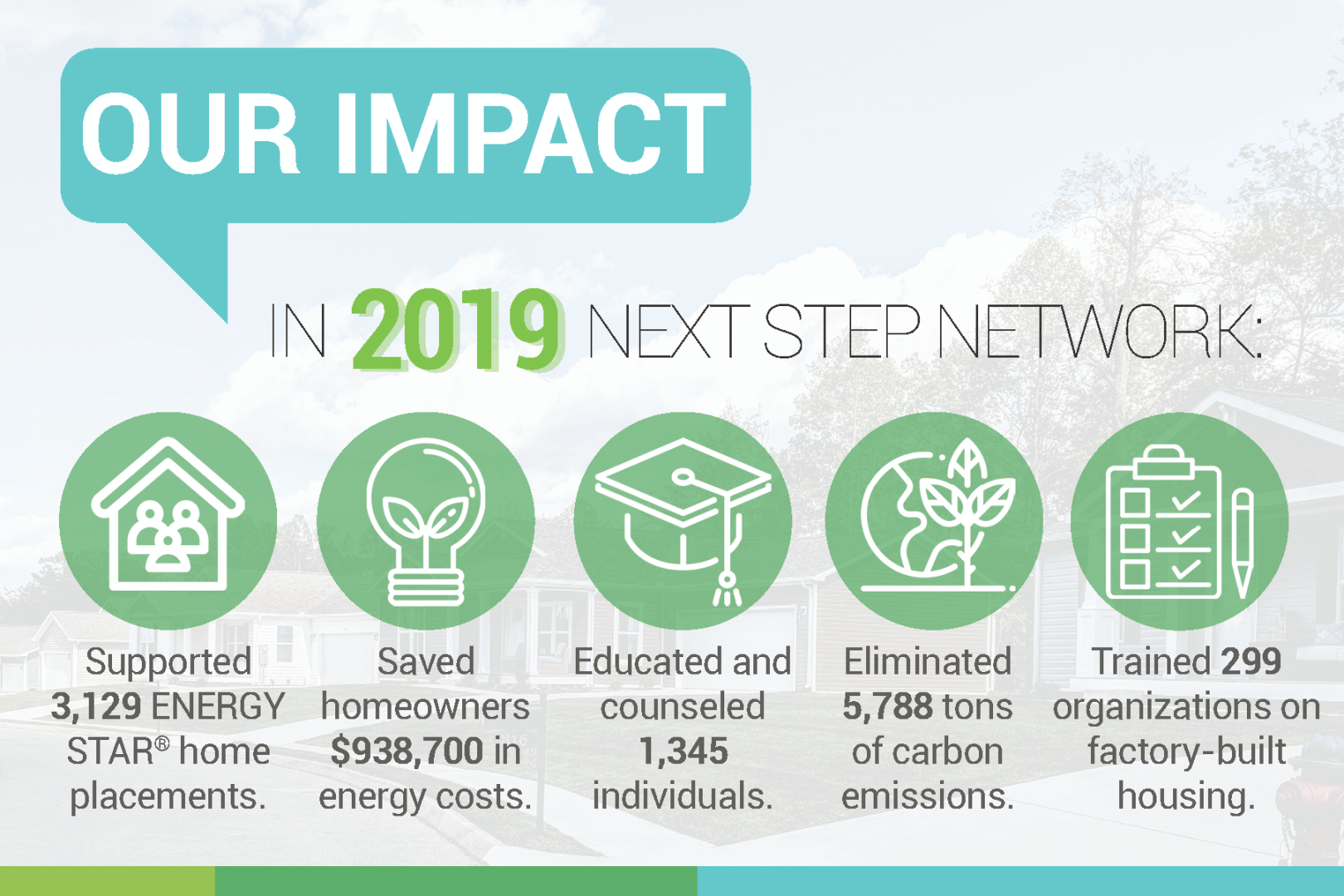 Our work – and the work of our network members and partners – touches so many important areas. We're supporting those who want to carve out their own piece of the American Dream through homeownership. We're creating affordable housing opportunity that benefits cities and municipalities, as well as community members. We're bringing together coalitions of businesses and mission-driven organizations to show how factory-built homes are a solution to housing and community development challenges.
A lack of housing supply fuels a growing need for innovations in housing, and off-site built homes can address this challenge – and a host of other fast approaching challenges to the future of American housing. Increasingly frequent natural disasters are creating a surplus of displaced residents. City and local leaders are courting high-priced, luxury apartments and condominiums – as opposed to developing land and vacant lots with affordable homeownership in mind. Both the Baby Boomer and Millennial generations have specific housing needs that will greatly impact homeownership in the decades to come.
Off-site built housing can address these issues, and we hope through our continued work and research that we can challenge the existing mindset of people consider a home.
Our network's work is impossible without our supporters. Your contribution furthers our mission of putting sustainable homeownership within reach of everyone. We invite you to make a donation to Next Step at https://www.justgiving.com/nextstepnetworkinc.