Next Step's Five-Year Strategic Plan: 2022 – 2026
Our Big Vision
Since our founding, Next Step has pursued market transformation through disruption. Today, we are charting a new and innovative course while fervently embracing our mission to transform the manufactured housing industry in service of sustainable homeownership.
Over the next five years, we will go from a system that sells and finances homes on retail lots to one where prepared and supported homebuyers can shop online, access fair and equitable loan options, and purchase homes in vibrant, diverse neighborhoods.
How We'll Get There
To realize our big vision, Next Step will educate and empower prospective buyers of manufactured housing, facilitate zoning and policy changes, pioneer a new mission-driven sales model, and further reduce the industry's climate impacts.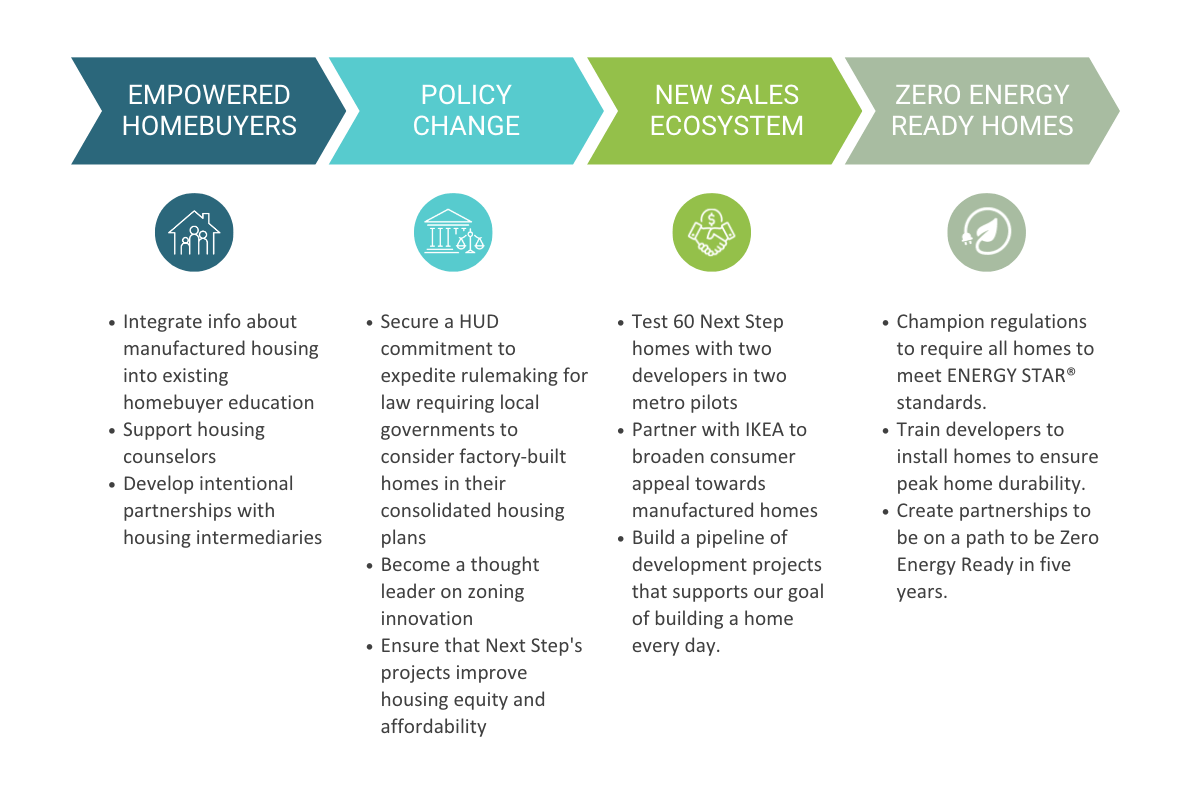 Success Looks Like
Our systems change approach is to shift this factory-built housing industry toward sustainable homeownership. To do so over the next five years, we must achieve the following goals: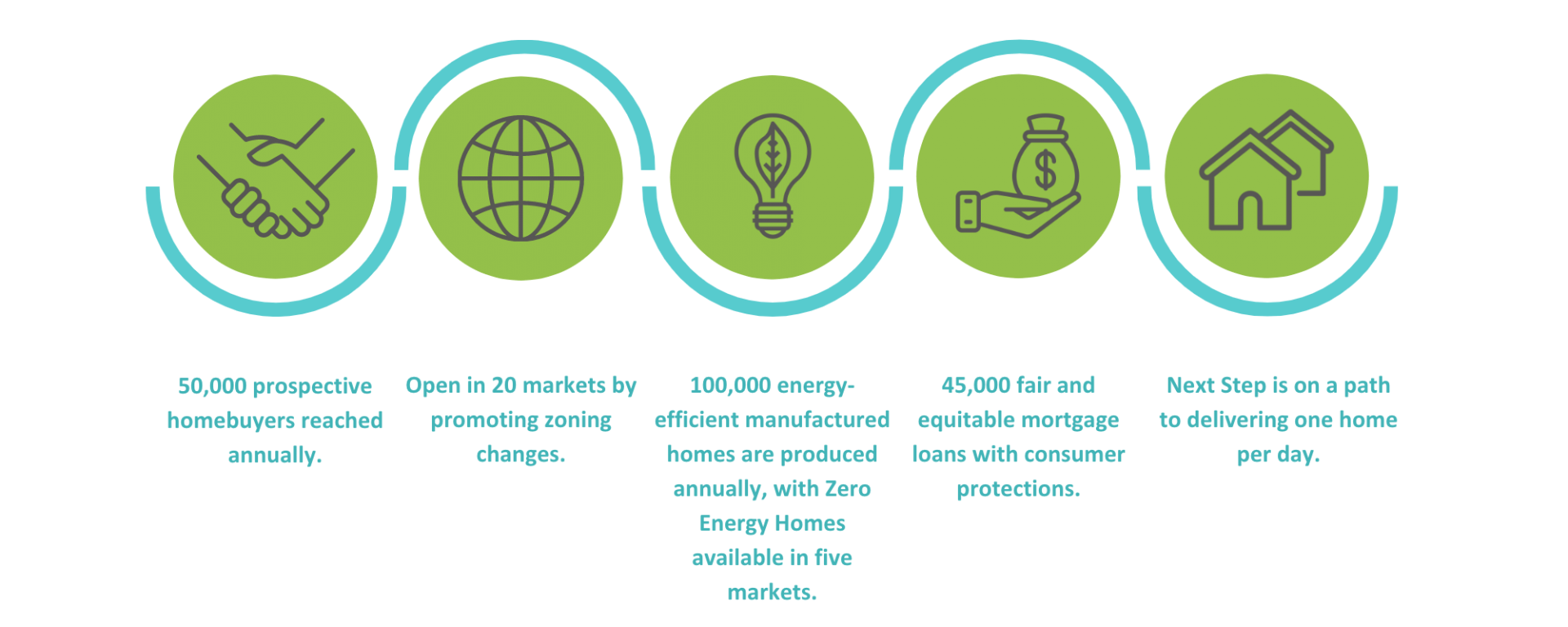 The Problem: Historical Supply Gap Meets the Current Affordability Crisis
America's promise of opportunity is built on the foundation of homeownership. Yet millions of households – particularly those living in lower-income communities of color, on tribal lands, and in immigrant communities – have been barred from this quintessentially American landmark due to a lack of affordable housing and the legacy of exclusionary housing policies.

The Solution Hidden in Plain Sight: Factory-Built Housing
According to US Census Bureau data, the average price of a single-section factory-built home (not including land) was $57,100 in 2020 before increasing to $66,600 in the first six months of 2021. The average cost of a multi-section factory-built home was $108,567 in 2020, up to $123,850 in the first six months of 2021. Controlling for land costs, factory building can reduce housing and community development costs by up to 30%.