Overview
The SmartMH program seeks to help individuals and families who want to successfully finance, purchase and own a new, energy-efficient manufactured home, expanding opportunity for sustainable homeownership.
The goal of the program is three-fold:
Create and implement a consumer education curriculum for buyers of manufactured homes through eHome America, with the goal of expanding the population of prepared homebuyers.
Work with nonprofit housing counseling agencies to provide prospective buyers to guide them through the home buying process.
Expand the number of lenders that originate real property loans on ENERGY STAR® manufactured homes, allowing greater access to more lenders and fair lending products.
The program is currently being piloted in the state of Kentucky. Next Step is working with 33 manufactured home retailers, five lenders and three nonprofit housing counseling organizations.
Visit our member map to learn about those participating in the program.
For Homebuyers
You can own a new, affordable, energy-efficient manufactured home!
The path to owning your own home starts now! SmartMH is a program that pairs you with a reputable homebuyer coach to help you navigate the successful financing, purchasing and ownership of your own energy-efficient manufactured home.



CALL 1-844-MHTODAY

The lessons you learn throughout your SmartMH homebuying experience will help you strengthen your credit, buy smart and save you money. Provide a SmartMH code if you have one, or you can use NEXTSTEP.




MAKE YOUR ACTION PLAN

Work with your homebuyer coach to create your personalized action plan for homeownership success. Learn what programs are available for homebuyer education, down payment assistance and financing options.




SHOP FOR A HOME

After working with your homebuyer coach, talk to a lender about getting pre-approved for a loan and then visit a manufactured home retailer to shop for the right home for you and your family.




OWN YOUR HOME

Enjoy the benefits of owning your own modern and energy-efficient home, saving money on monthly utility costs and building more equity in your home.
For Retailers
Retail sales centers are the primary point of entry for homebuyers looking to purchase a manufactured home. As a part of the SmartMH Program, retailers gain access to trusted nonprofit partners delivering homebuyer education through the eHome America platform, and access to value-added services such as training and delivery of branded marketing collateral.
For Lenders
Lenders in the SmartMH Program include national, regional and community banks, as wells as mortgage lenders, credit unions, and specialized manufactured housing lenders. As a part of the SmartMH Network, lenders can organically grow CRA credit, expand purchase business, increase the pool of qualified loan applicants and receive valuable training for lending staff.
For Nonprofit Partners
SmartMH nonprofit counseling organizations will gain specialized knowledge in manufactured home purchase, finance and maintenance support for homebuyers – supported by Freddie Mac. SmartMH nonprofit counseling organizations gain access to the factory-built homebuyer education course on the eHome America platform, and Next Step will train and certify counselors to deliver consistent, quality homebuyer support for manufactured housing.
SmartMH Partners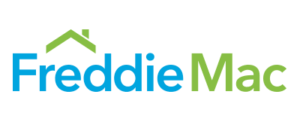 Freddie Mac was chartered by Congress in 1970 with a public mission to stabilize the nation's residential mortgage markets and expand opportunities for homeownership and affordable rental housing.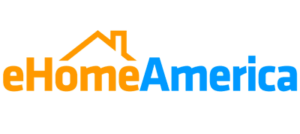 eHome America is a HUD-approved, online education platform for homebuyer education creating homebuyer education modules for prospective manufactured homebuyers.
Contact