Just 50 miles south of Washington, D.C. – one of the most expensive housing markets in the country – a new class of housing is giving hardworking families in Virginia a chance at affordable homeownership.
Clayton Homes of Fredericksburg (voted the 2019 Retailer of the Year by the Virginia Manufactured and Modular Housing Association) recognizes the housing affordability challenges facing not only lower-income families, but middle class families as well. This sales center has embraced a game changing home financing option from Freddie Mac: CHOICEHome. This innovative mortgage initiative has the potential to make factory-built homes a sustainable homeownership choice for more home buyers.
In June, Next Step – along staff members from Freddie Mac – had the opportunity to visit Clayton Homes of Fredericksburg and see these high-performance homes up close. Steve Smith, sales manager for Clayton Homes of Fredericksburg, welcomed everyone as they stepped onto the sales lot provided an overview of the sales center's operations.
Throughout the course of the day, Steve and his staff, representatives from Clayton manufacturing facilities, and staff from Freddie Mac and Next Step connected the dots for how home construction, financing and sale of CHOICEHome-qualifying homes can not only help solve the pressing housing affability crisis, but also evolve existing perceptions of factory-built homes.
Virginia isn't the only place where Clayton is embracing this new Freddie Mac product. In Knoxville, Tennessee, they have constructed a subdivision of home that qualify for CHOICEHome financing (as well as Fannie Mae's MHAdvantage financing). This "new class" of housing is meant to help support an expanding gap in housing affordability, while retaining high-performance features and aesthetics that fit the neighborhood. These include a higher roof pitch, garage or carpool, drywall throughout and energy-efficient features meant to save homeowners on their monthly payments.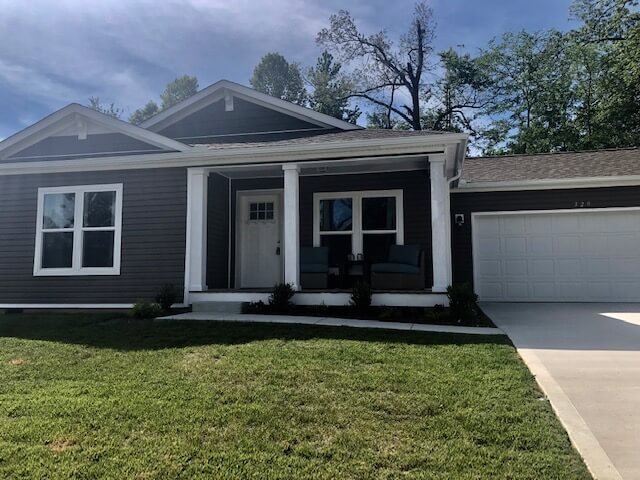 This site visit was a great opportunity to see how the factory-built housing industry and thought leaders in the home lending space are changing the game for millions of Americans who are looking for the chance to own their home. We would like to thank Steve Smith and the entire team at Clayton Homes of Fredericksburg for their great work and hospitality!