Each year, more than 25 million tourists visit the National Mall in Washington, D.C., to take in the sights and experience American history up close. On a summer day in June 2019, these visitors caught a glimpse of a rather unique attraction; a handful of homes placed squarely between the U.S. Capitol building and the Washington Monument.
The Innovative Housing Showcase – put on by the Dept. of Housing and Urban Development (HUD) – featured new building technologies and housing solutions that are making housing more affordable for American families. Over the course of five days, visitors had the opportunity to walk through factory-built homes on the Mall.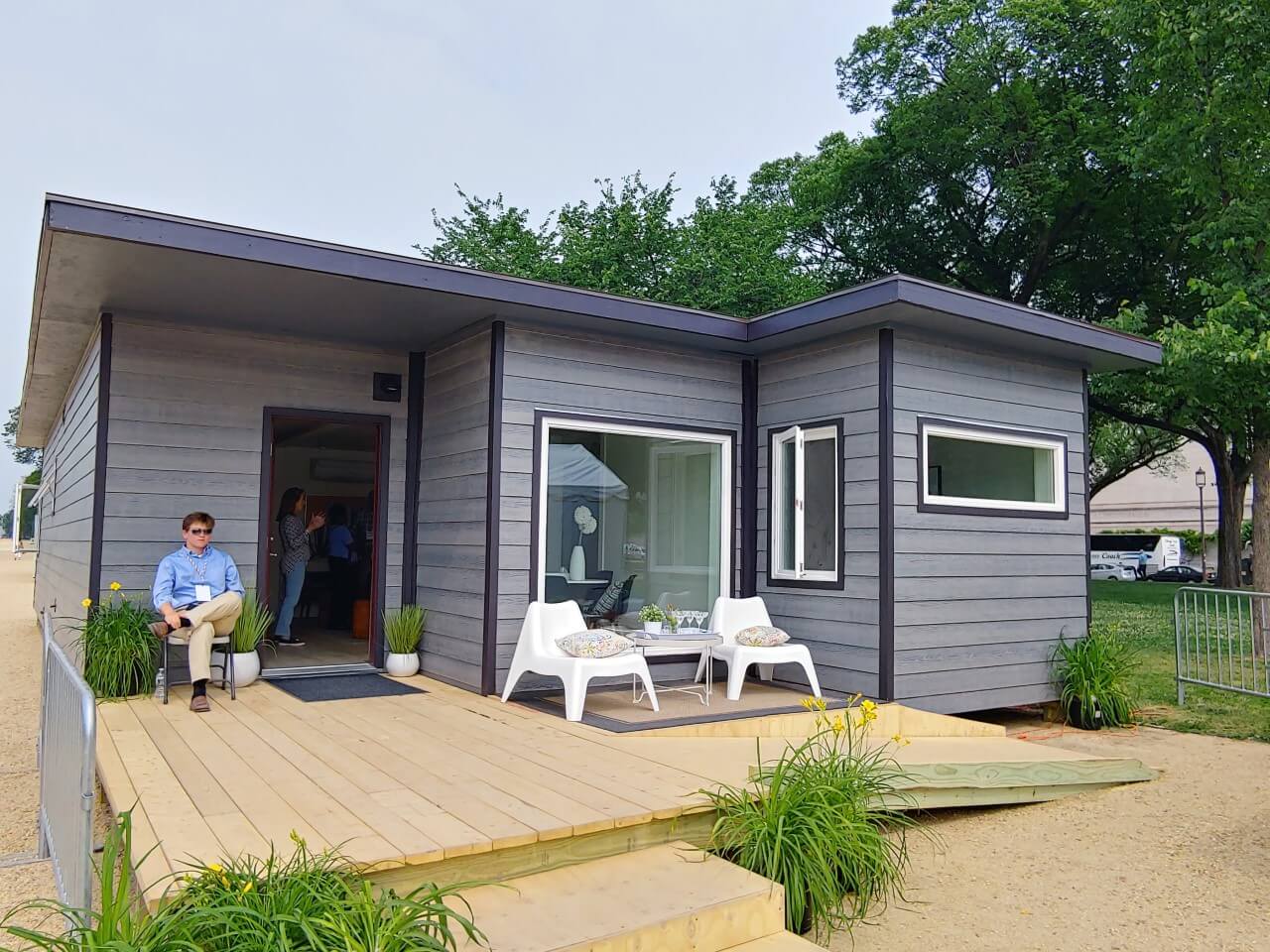 From tiny homes to manufactured homes, the Innovative Housing Showcase was a presentation of what's possible for the future of affordable housing. Boise-based indieDwell seeks to construct high quality, sustainable, modular housing that allows for more affordable homeownership opportunities. Their home featured on the National Mall was constructed from three repurposed shipping containers, highlighting the company's focus on sustainability paired with quality construction.
Our friends at Cavco and Skyline Champion showcased the high performance and elegance of HUD code, manufactured homes. Skyline Champion's Catena and Fairfax models exemplified manufactured homes' balance of quality and affordability, both with three bedrooms and two bathrooms, making them a great option for first-time home buyers. These homes can also can be built to qualify for Fannie Mae's MHAdvantage financing and Freddie Mac's CHOICEHome financing, meaning families can invest in an asset that will allow them to build wealth for future generations.
"These innovations you see here aren't Republican or Democrat ideas, these are ideas that are going to help everyone regardless of which political party gets the credit."

HUD Secretary Dr. Ben Carson
HUD Secretary Dr. Ben Carson and Deputy Secretary Brain Montgomery both stressed the role that innovative, factory-built homes can play to address the growing affordability crisis impact all Americans.
Over the five-day event on the National Mall, panel discussions brought in experts and advocates from across the country to discuss everything from local housing solutions to affordable veterans housing. Factory-built construction opens whole new opportunities for affordable homeownership. At Next Step, we always challenge people to reimagine what they think about factory-built homes, and embrace what could be the housing of the future.