Homeowners and Renters Impacted by COVID-19
We're facing challenging times in our communities. To help support individuals and families impacted by COVID-19, Next Step has put together a resource guide with helpful links and information if you are having difficulty making your home loan or other monthly payments to your lender. The resources and information collected here are meant to serve as guidance, and are not a replacement for financial assistance or legal advice.
You can download the full resource guide here. Below we have included information from trusted resources and programs that can support you if you need financial assistance.
COVID Help for Home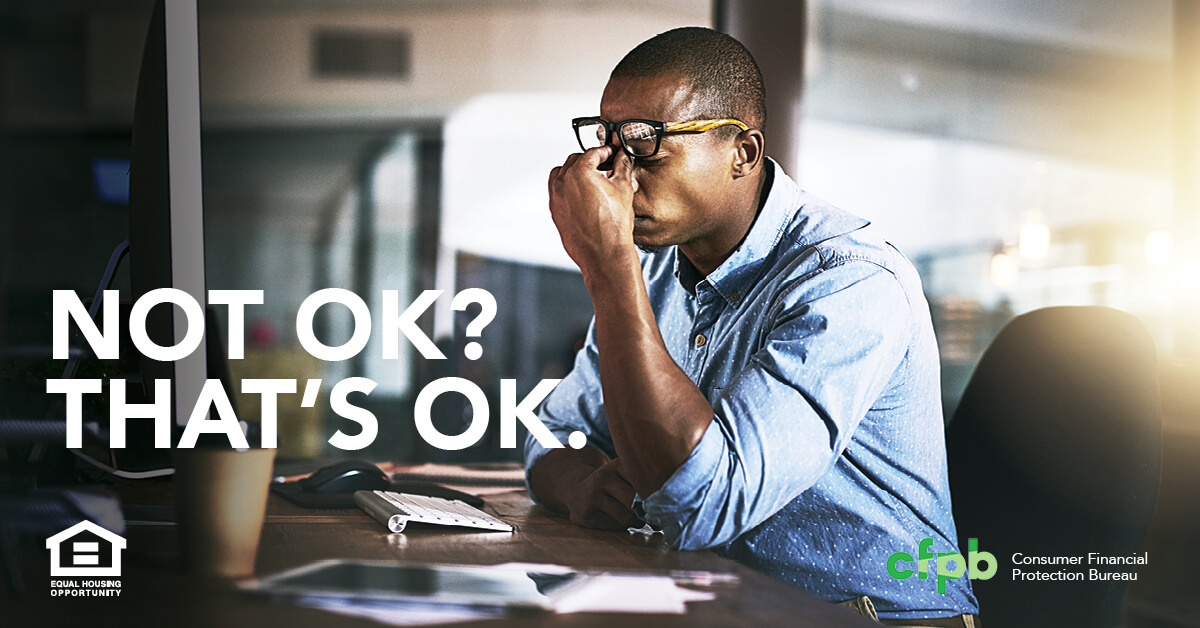 If you're struggling to pay your mortgage due to COVID-19, there may be immediate help available. Check out the Consumer Financial Protection Bureau (CFPB) website to find a HUD-approved housing counselor for free advice on what to do next
Emergency Financial Assistance
Dial 211: 211 is a universal number (similar to 911 and 311) for community information and referral services. It is intended to connect individuals and families in need and the appropriate community-based organizations and government agencies. Active 211 systems are in all or part of every state.
What Happens If I Default on My Manufactured Home Loan?
Your course of action will depend upon how the home is classified. Classifications are defined below:
Real Property: Real property is a broader term and includes the land itself and any buildings and other improvements attached to the land. It also encompasses the rights of use and enjoyment of certain land, as well as any of its improvements.
Personal Property: Personal property is a class of property that can include any asset other than real estate. The distinguishing factor between personal property and real estate, or real property, is that personal property is movable; that is, it is not fixed permanently to one particular location. Generally, if the home is considered personal property, the creditor can repossess it.
Replevin: A judicial process similar to foreclosure in that a creditor files a lawsuit in court and asks the court to grant an order for repossession.
Repossession: The action of retaking possession of something when a buyer defaults on payments.
Self-Help Repossession: A creditor takes repossession without the use of judicial process, much like a repo agent comes and takes a car away. This process is available in most states, but not practical for manufactured homes.
Foreclosure of Manufactured Homes: If a manufactured home is part of real property, the home is treated as real estate and the lender must use state-specific foreclosure procedures.
Extension: A loan extension will allow you to skip a certain number of immediate payments. Generally, an extension applies to a single payment, and that payment amount is added onto the back of your loan. In most cases, the maturity date of the loan is then extended by the number of postponed payments. It's important to understand that while you may not have to pay during the reprieve period, you still accrue interest daily.
Specific Lender Foreclosure Prevention Programs
Resources for Homeowners and Renters
My Home by Freddie Mac® – information and resources for renters, homebuyers and existing homeowners; inclusive of what to do if mortgage payments can't be made.
Multifamily Renter Property Search
Freddie Mac Borrower Help Centers – HUD approved counseling agencies with local and national footprint to enable consumers in all stages of homeownership.
CreditSmart® – a free, multilingual financial education curriculum designed to help consumers build and maintain better credit and make sound financial decisions; inclusive of preserving homeownership and alternatives to foreclosure.
More Help from Trusted Resources
U.S. Dept. of Housing and Urban Development
Fannie Mae
Federal Deposit Insurance Corporation (FDIC)
Federal Trade Commission (FTC)
NeighborWorks America
Consumer Financial Protection Bureau (CFPB)