Experienced housing professional to support the organization's counseling and education efforts
FOR IMMEDIATE RELEASE

Contact: Grant Beck, Marketing and Communications Manager
Phone: (202) 851-7550
Email:g.beck@nextstepus.org
LOUISVILLE, KY – January 2, 2020 – On November 14, Kelly Fleck joined Next Step Network as our homeownership program manager, bringing a wealth of experience in the housing counseling space. Next Step works to put sustainable homeownership within reach of everyone, while transforming the manufactured housing industry through consumer education, affordability and energy-efficiency.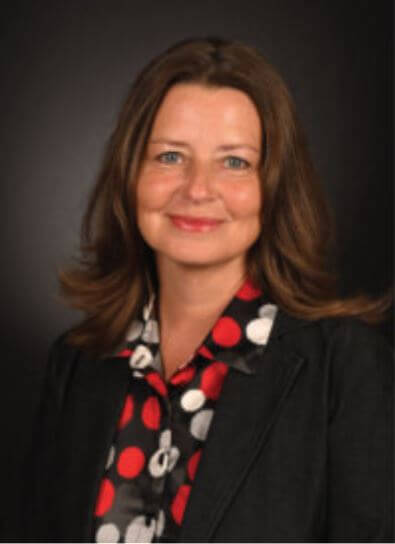 "We are excited to have Kelly join our expanding staff of people who want to expand affordable housing opportunities through factory-built homes," said Stacey Epperson, president and founder of Next Step. "As a certified housing counselor, Kelly brings a unique perspective that will better allow our organization help individuals and families find affordable homeownership."
As Next Step's homeownership program manager, Kelly is a part of a collaborative team and leads the development of a strategy to implement a comprehensive manufactured housing homebuyer education and counseling training program. Kelly began her career as an AmeriCorps member serving as a housing counselor. Throughout her career she has continued to make affordable housing her mission as a housing counselor and mortgage loan originator. Kelly comes from Frontier Housing where she was the homeownership center director for eight years, where she oversaw the counseling and lending departments.
Kelly holds a BA from Morehead State University, a professional certificate in Homeownership and Community Lending and is a licensed MLO.
***
About Next Step® Network
Next Step Network mobilizes a national network of mission-driven nonprofits, leaders in the manufactured housing industry and lending institutions serving home buyers and homeowners in their communities. Next Step's system – Manufactured Housing Done Right® – connects responsible financing, comprehensive homebuyer education and delivery of high-quality, ENERGY STAR® manufactured homes at scale, creating a model that brings more value to the customer. Learn more at www.nextstepus.org.