A Message from Our President and Board Chair
Dear Next Step Partners and Supporters,
It's time to stop talking about our nation's housing crisis. It's time to start solving it.
The challenges that we face are plainly evident. We have a tremendous housing supply gap, compounded by the impacts of the global pandemic and supply chain disruptions. Private equity groups are buying up single-family homes, denying everyday Americans of the opportunity to own their home and keeping them long-term renters. The gap between homeownership rates for White Americans and Black Americans has widened over the past two decades and factors continue to limit access to housing for BIPOC communities.
In the face of these challenges, we have begun to see a convalescence of the public sector, private sector, and advocacy groups dedicated to solving our affordable housing supply issue. One of the ways that we can make a positive impact is through manufactured housing.
Through our participation in the Dela programme, a collaboration between Ashoka and IKEA Social Entrepreneurship, we have rethought how Next Step can grow and scale our impact. This systems change approach informed our new five-year strategic plan, built on a new vision:
As we reimagine manufactured housing, we will go from an outdated system that sells and finances homes on retail lots to one in which prepared and supported homebuyers can shop online, access fair loans, and purchase homes in vibrant, diverse neighborhoods. From the heartland to coastal cities, Next Step will transform both supply and demand in the factory-built homes market to scale a viable, affordable homeownership option that helps address our nation's critical housing shortage.
As we set out to bring our vision to fruition, we know that there is much work to be done. We must empower homebuyers to make the best purchase and finance decisions for themselves and their families. We need to change policies that arbitrarily omit manufactured housing in our communities. We need to normalize the process of buying a manufactured home and create vibrant neighborhoods that bring value to communities. And finally, we must move toward a net zero future and explore the innovative ways that we can build housing that is better for homeowners and our planet.
Since our founding, Next Step has pursued market transformation through disruption. Today, we are charting a new and innovative course while fervently embracing our mission to transform the manufactured housing industry in service of sustainable homeownership.
Join us.
By embracing factory-built housing as a key part of the affordable housing solution, communities can not only solve their own housing challenges, but serve as a laboratory for potential changes to the broader housing market that can scale and address the need nationwide. With leadership, focused investment, and sound policy, we can build a national housing production strategy that exponentially increases housing supply and encourages more diverse and healthier communities.
Our network's work is impossible without our supporters. Your contribution furthers our mission of putting sustainable homeownership within reach of everyone. We invite you to donate to Next Step here.
We look to the next five years with hope and optimism for what we can accomplish together.
Sincerely,
Damon Allen, Board Chair
Next Step Network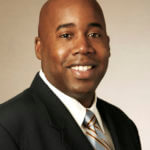 Stacey Epperson, President & Founder
Next Step Network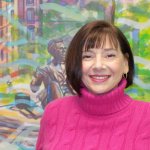 Our Impact in 2021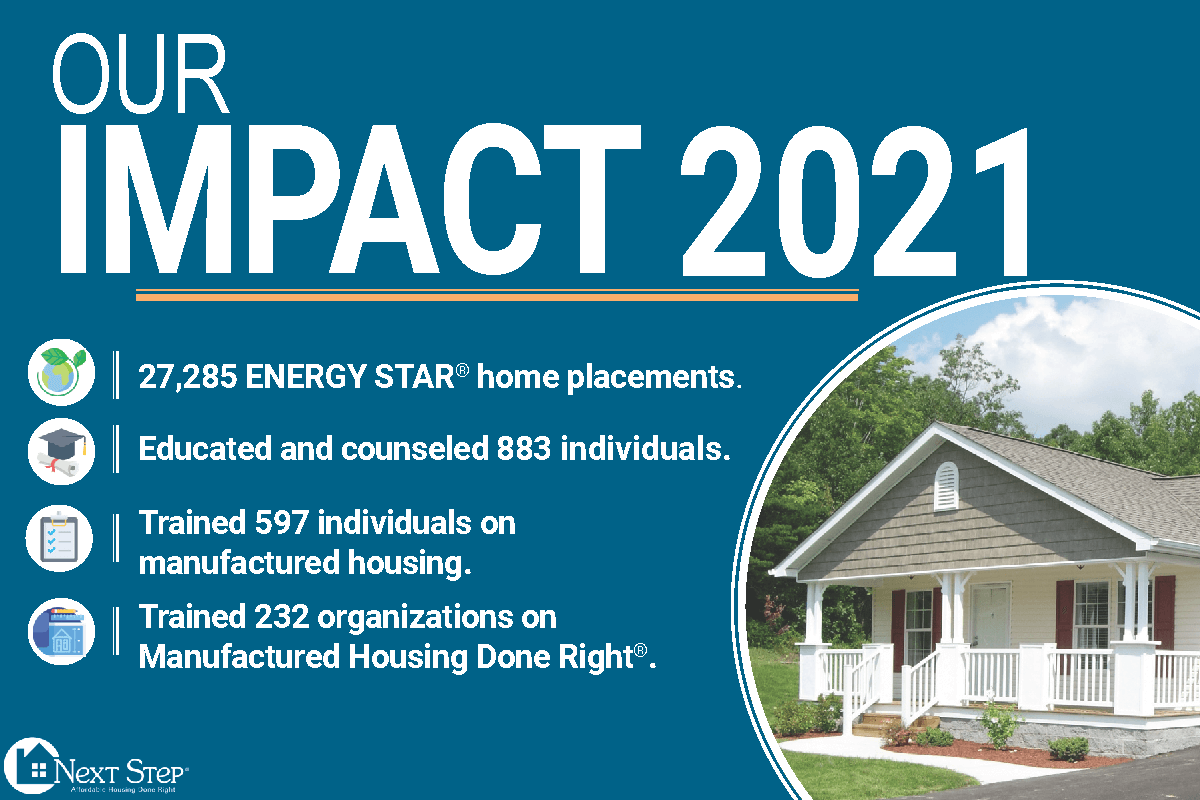 Year-In-Review
Wrap-up of IKEA/Ashoka program:
The team at Next Step was incredible fortunate to participate in, and complete, the Dela programme in 2021. Through this program, Ashoka and IKEA Social Entrepreneurship have co-created a global accelerator to offer a space for scaling socially driven initiatives. The philosophy behind systems change, a guiding principle to the program, has weaved its way into our everyday work. Learn more about our participation in the Dela Programme though the video below!
Puckett family story:
On December 10, 2021, a series of powerful tornados moved through Western Kentucky. As the devastating tornado approached their home in Hardyville, Russell and Bonnie Puckett instructed their 11 and 9-year-old grandchildren to get in the bathtub for shelter. By the time the storm passed, their home was destroyed. Though all four of them walked away, they lost their home, their car, and most of their belongings. With deep roots in Kentucky, we dedicated our year-end fundraising efforts to support the Puckett family. To date, Next Step has helped raise nearly $10,000 for the family! The Pucketts' journey is not over, but Next Step is dedicated to working with this family to ensure that they are able to purchase a new, energy-efficient home and stay in the community that they love.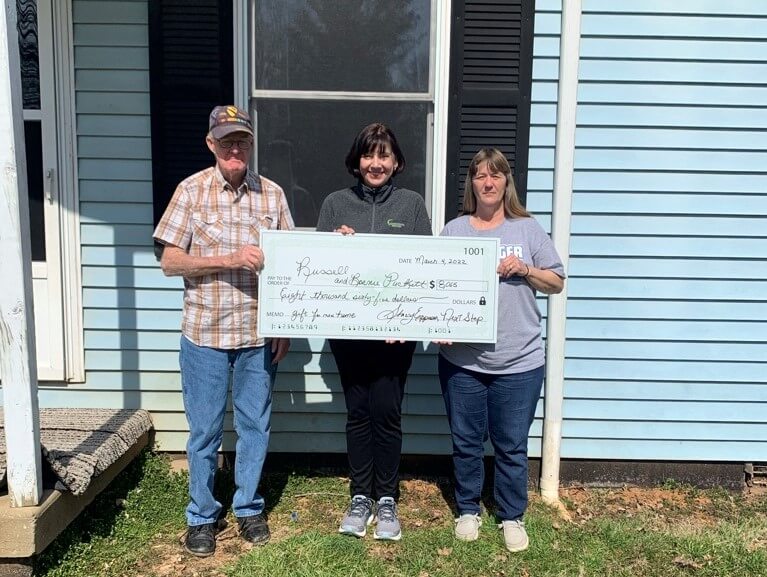 Underserved Mortgage Markets Coalition:
In 2021, the Lincoln Institute for Land Policy convened the Underserved Mortgage Markets Coalition, of which Next Step is a proud member. The coalition consists of 20 leading U.S. affordable housing organizations seeking to hold Fannie Mae and Freddie Mac accountable to their founding purpose: to bring housing finance opportunities to American families not traditionally served by the private market.
Learn more about the UMMC here and check out some of the media coverage of the group's efforts.
CNN roundtable discussion on climate issues:
As a part of CNN's #CalltoEarth Day initiative on Nov. 10, 2021, Next Step convened housing thought leaders, advocates, and practitioners to discuss the intersection of housing and climate change, and how the decisions we make about where we live impact our households, our communities, and our planet. We invite you to listen and watch the discussion and follow along with all the stories of environmental and sustainability as a part of CNN's #CalltoEarth.
We are grateful to our panelists who joined us for this important conversation:
From our Partners
We're grateful to have Next Step as a part in the Underserved Mortgage Markets Coalition, and as a founding member of the I'm HOME network. As we continue to seek remedies that increase access to quality, affordable housing options, manufactured housing is an important part of the solution. It takes an ecosystem of housing advocates, and public- and private-sector partners to make this possible, and Next Step's experience and network provide tremendous value.
– Jim Gray
Senior Fellow, Lincoln Institute of Land Policy
Over the last year, I have had a great opportunity to participate in the Dela programme with Next Step. The opportunity left me inspired and energized and helped me grow as a person and a leader. The Dela programme offers a truly unique opportunity for nonprofit organizations and NGOs to participate in a global accelerator geared toward systems change. We're excited to see how they leverage the tools and knowledge gained from the accelerator to grow and scale their impact in the affordable housing space.
– Rob Olson
COO, IKEA U.S.
Board of Directors
Damon Allen, Chairperson
Clemente Mojica, Vice-Chairperson
Barry Noffsinger, Treasurer
Kim Vermeer, Secretary
John Gillespie
George McCarthy
Robin Roy
Jay Arneja
Lanalle Smith
Lauren Williams
Billimarie Lubiano Robinson
Emanuel Levy
Next Step Staff
Stacey Epperson, President & CEO
Amy Barnard, Vice President of Next Step Homes
Grant Beck, Vice President of Strategic Partnerships
Kelly Fleck, Vice President of Homeownership
Shelly Trent, Policy and Research Associate
Billie Wells, Controller
Cindy George, Board Secretary and Accountant
Funders and Supporters
Clayton Homes Foundation
NeighborWorks America
Inclusive Capital Partners
Kentucky Housing Corporation
2021 Donors
Alex Luken
Alice Antonelli
Amy Barnard
Andres Saavedra
April Farmer
Aria Elizabeth
Ashley Evans
Bennie Garland
Brooke Shwab
Cara Naber
Chona Camomot
Chris Nicely
Cindy George
Darrell Overstreet
David Dangler
Donna Jurek
Doug Dylla
Doug Ryan
Emanuel Levy
Eric George
Evan Atkinson
Frank Olson
Garrod Sieveking
Jeff Baloutine
Jeff Stern
Jenna Haugen
Jenna Rone
Jennifer Miller-Gonzalez
Jessica Yu
John Gillespie
Karen Edmonds
Kathryn Gwatkin Goulding
Kelly Fleck
Laura Staynings
Lauren Piekos
Lexie Hyre
Liz Scott
Margaret Reed
Marie Vaughan
Marina Sud
Mary Poynton Williams
Megan Bibelhauser
Michael Robert Lubliner
Paul A. Barretto
Rachel Simpson
Rob Bergeron
Roman Melendez
Sarah Gerecke
Scott Kawamoto
Shannon Carney
Shelly Trent
Smith Rodes
2021 Financials