President's Message
The landscape of American communities is evolving as people living in cities and towns from coastal hubs to the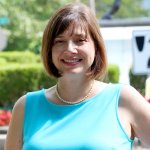 heartland of America are redefining the fabric of their communities. Sustainability, safety, environmental stewardship, and access to goods and usable amenities are driving local leaders to rethink how they create vibrant, diverse communities.
To meet this need, local economies are diversifying by attracting business sectors outside of the traditional economic drivers. Local and regional businesses are becoming more involved in the communities where their customers live and work. Technology is driving civic engagement at the local level.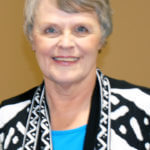 However, there remains a fundamental disconnect that hinders these efforts: homes.
In the past thirty years, people have re-imagined so much of what we can accomplish – and how we can accomplish it. And yet housing has remained stalwartly stagnant – locked out of the sphere of innovation – becoming more and more costly.
Traditional building methods create construction waste and homes are not affordable to working families. Luxury apartments and condominiums are built in areas which once provided homes that working families could afford to rent or buy. Much of our older housing stock needs repair, and lacks the accessibility features for a rapidly aging population.
Somewhere in the middle fall hard working American families with fading dreams of owning a home. How can they be expected to benefit from this revitalization of our communities if they can't find homes that are affordable, sustainable and safe?
We can do better for them.
In 2018, Next Step and our partners recommitted to increasing access to homes that are affordable to working families in all communities. For too long we have languished, defending factory-built housing from its own past. It's time to embrace pre-built homes as the homes of the future.
The pre-built homes of today are highly energy-efficient, constructed with care and quality by skilled professionals, and made in America. Our manufacturing partners are true innovators in housing, building homes at half of the development cost of site-built, and with much less construction materials waste.
We're building the coalitions that will make this vision possible. Never before has there been a group of thought leaders assembled to ensure that those who want to buy a pre-built home have access to counseling and educational resources, fair and equitable financing options, and energy-efficient, comfortable and safe homes.
Next Step is proud to be at the forefront of this movement. As you read through this report, we challenge you to take the next step with us. Re-imagine what is possible in your community and all our communities and weave a vision where hardworking individuals and families can finally afford their own home.
Our work is impossible without your support. Your contribution furthers our mission of putting sustainable homeownership within reach of everyone. We invite you to make a donation to Next Step at www.nextstepus.org/donations.
We thank you for your partnership, and we look forward to creating the future of housing with you all.  
2018 Key Accomplishments
SmartMH Program Expansion –
In 2016, Next Step entered a partnership with Freddie Mac in order to better serve those individuals and families looking to purchase a factory-built home.
Since that time, our SmartMH program now spans five states: Kentucky, Tennessee, North Carolina, Mississippi and Texas. We're working with 22 lending partners, 401 retailer partners and four housing counseling partners to create a path for homeownership for more hardworking individuals and families.
Learn more about the SmartMH program, and the impact we have made through these partnerships.
Community Infill Projects –
The Brookings Institute reports that in 70 cities surveyed, up to 15 percent vacant land exists, with an average of 2.63 abandoned structures per 1,000 inhabitants. Vacant lots: generate little or no tax revenue for a municipality, reduce the vibrancy of neighborhoods, and impact the value of surrounding homes.
Factory-built housing offers a point-of-entry to the homeownership market for low- and moderate-income buyers, and provides an innovative solution for communities looking to have sustainable, affordable housing opportunities.
Learn about our community projects developing across the country.
White Paper with Clayton–
There is no doubt that affordable housing remains a key challenge to communities across the country. Every single U.S. county has a shortage of affordable housing. Only 35 affordable and available rental homes exist for every 100 extremely low-income renter households.
As communities and families seek affordable housing options – one solution is often overlooked: manufactured homes. This is why we partnered with Clayton to author a new white paper to address the stigma of manufactured housing, and present the reality of today's high-performing, energy-efficient homes. Manufactured homes offer an affordable homeownership option for hardworking families looking for their piece of the American Dream.
Our 2018 Impact
2,654

ENERGY STAR Homes Supported

457

Next Step Network Members

136

383

578

Customers Counseled and Educated

1,575

Affordable Homes Preserved in Member Managed Communities

4,153

Individuals Directly and Indirectly Served
Our Homeowners and Members
Richard Alexander, Homeowner
"I know people all over this park. Where we ended up is like the perfect situation. I'm surrounded by good people."
After their three children grew up and moved out of the house, Richard Alexander and his wife Georgette realized that it was time to downsize. The couple decided that a manufactured housing community would suit their needs perfectly.
They bought a manufactured home, and moved into the Dynamic community – a YES! Communities property – outside of DeSoto, Texas.
Shortly thereafter, Richard lost one of his legs due to complications from diabetes. The community was perfect for them, but he now needed a more accessible home. Working with a local Clayton Homes retailer and the community management, they were able to place a new, more accessible and energy-efficient home on the same lot as their last home.
Their story is the Next Step story: creating the opportunity for people to own their own homes, building better lives for themselves and their families.
Neighborhood Partnership Housing Services (NPHS)

"Our partnership with Next Step has been instrumental in getting factory-built developments off the ground, especially for our partnership with the City of San Bernardino. NPHS worked with Next Step to identify the manufacturers, select the homes, understand the manufacturing and delivery process, and to ensure we receive the best possible pricing. The technical assistance NPHS received from Next Step was critical in developing scattered lots."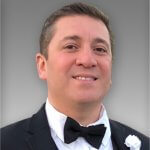 Affordable Housing Alliance
"Next Step's staff and technical expertise has always been our shoulder to lean on.  Trying to navigate all of the requirements of affordable housing development can be tough. With the help of Next Step, the most innovative, cost effective products can be generated and utilized. Our manufactured housing has received national attention for its energy-efficiency, safety and attractiveness all with the help of the Next Step's support."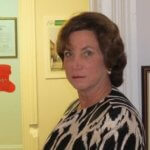 Network for Oregon Affordable Housing
"Next Step is leveling the playing field for families that purchase manufactured homes.  Through education, working with manufacturers for improved homes, and pressing lenders for access to fair and equitable financing, Next Step provides better outcomes for homebuyers. This is the right way to strengthen families and build community all while providing high quality and energy efficient affordable housing. I'm excited for more Oregon families to have the opportunity to benefit from their program."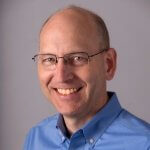 Audited Financials
Board of Directors
Sheila Rice, Chairperson
Douglas K. Smith, Vice-Chairperson
John Gillespie, Treasurer
Frank Olson, Secretary
David Dangler
Kathryn Gwatkin Goulding
Emanuel Levy
Jeff Stern
Damon Allen
George McCarthy
Robin Roy
Kimberly Vermeer
Staff
Stacey Epperson, President & Founder
Chris Nicely, CEO
Amy Barnard, Direct Program Manager
Grant Beck, Marketing and Communications Manager
Chona Camomot, Executive Assistant
Ashley Evans, Data and Technology Manager
Rebecca McCue, Marketing and Communications Assistant
Patrick Curry, SmartMH Program Manager
Tom Seel, CFO
Megan Sherehiy, Executive Assistant/Fundraising
Shelly Trent, Training Coordinator
Billie Wells, Controller
2018 Funders
BB&T Bank
Champion Homes
Clayton Homes
Fifth Third Bank
NeighborWorks America
Prosperity Now
Rexel Foundation
Wells Fargo Foundation
2018 Partners and Supporters
Cavco Industries
Champion Homes
Clayton Homes
Deer Valley
Freddie Mac
Tennessee Housing Development Agency
eHome America
2018 Network Members
Developers = 19
Retailer/Communities = 401
Lenders = 22
Housing Counseling Organizations = 4
Manufacturers = 5
Community Owners/Policy Advocates = 6
Our Donors
Alice Antonelli
Amy Barnard
Andriy Sherehiy
Anonymous
Anonymous
Anonymous
Anonymous
Anonymous
Anonymous
Anonymous
Anonymous
Anonymous
Anonymous
Anonymous
Billie Wells
Champion Homes
Chet Murphree
Chris Nicely
Cindy George
Damon Allen
Darrell Overstreet
Dave Betler
David Dangler
Davidson Gwatkin
Dorcas Rodi
Douglas K Smith
Emanuel Levy
Forrest Barnes
Frank Olson
George McCarthy
Grant Beck
Jason Adams
Jeff Stern
Jenny Kassan
Joseph Dover
Kathryn & Jonathan Goulding
Kathryn Gwatkin Goulding
Kim Vermeer
Kristi King
Lesley Tannahill
Liz Knapp
Lois Starkey
Lynn Luallen
Megan Sherehiy
Natalie Harris
OPM Financial
Sam Swope Family Foundation, Inc.
Paul Kealey
Robin Roy
Sheila M. Rice
Shelly Trent
Doug and Jane Smith
Stacey and David Epperson
Tootie and George McCarthy
Tyler Mullins