President's Message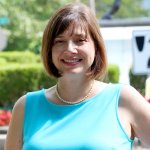 When the Next Step Network first started as program within Frontier Housing in 2010, the U.S. was still facing one of the worst economic periods in American history. As the housing bubble burst, millions of homes went into foreclosure, and families across the country were faced with a new reality.
Although as whole the U.S. economy has measurably improved in the intervening years, many hardworking families still confront a bleak housing outlook. The national homeownership rate is under 64 percent, its lowest point in decades. First-time homebuyers are being priced out of the single-family market, and the cost of rental housing is skyrocketing – an issue impacting both urban and rural communities.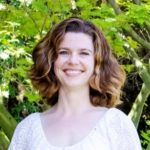 It's precisely these families – those who deserve the opportunity to own their own home but face challenges – who make our mission to provide affordable homeownership opportunities more important than ever.
In 2016, Next Step continued to build upon our successes. Our 50 nonprofit network members – serving 29 states and the District of Columbia – ordered 226 ENERGY STAR® homes through our programs, saving their customers a collective $67,800 in energy costs. To date, our network has delivered 463 new ENERGY STAR, factory-built homes through our programs, saving homeowners more than $4 million in 30-year energy costs, and eliminating more than 850 tons of greenhouse gas emissions from the atmosphere.
It was also a year of innovation for Next Step. Through a partnership with Freddie Mac and eHome America, our SmartMH program has evolved. We are creating a manufactured housing ecosystem – comprised of retailers, lenders, nonprofit organizations and industry stakeholders – that provides enhanced homebuyer education specific to factory-built housing, and provides necessary housing counseling services to more families in Kentucky. By creating a system that fosters greater collaboration between the players in this space, we are ensuring that more homebuyers are better educated and supported in the financing, purchase and ownership of their homes.
We also partnered with Corporation for Enterprise Development (CFED) and Fahe to commission a study on the need for mobile home replacement in Central Appalachia.With the generous support of NeighborWorks America and the Wells Fargo Housing Foundation, the Virginia Center for Housing and Research at Virginia Tech conducted a thorough – and eye-opening – survey of mobile and manufactured homes in this region, highlighting the desperate need for both funding and programs to address the thousands of aging, energy-inefficient mobiles homes that adversely affect the families living there.
As we continue our work into 2017, we are ready to overcome the challenges facing the manufactured housing sector. Our SmartMH program is creating a path forward for better educated homebuyers, with access to sound financing options and critical housing counseling services. We are advocating for inclusive housing policies – at the local and national level – to level the playing field for homeowners looking to purchase an affordable, energy-efficient factory-built home. We have a duty to tell the real story of the individuals and families living in manufactured homes, especially when so many of these homeowners have overcome considerable odds to attain stability and start building prosperity for themselves and their families.
Our work is impossible without your support. Your contribution furthers our mission of putting sustainable homeownership within reach of everyone. We invite you to make a donation to Next Step using the enclosed envelope, or online at www.nextstepus.org/donations.
Thank you for your continued support, and for your continued advocacy of this important source of affordable housing.  
Key Accomplishments
Since 2010, Next Step has worked to address the critical issue of housing affordability through manufactured housing. Our system – Manufactured Housing Done Right® – consists of meaningful collaborations between mission-driven nonprofit organizations and industry leaders in manufactured housing to deliver smart, affordable, ENERGY STAR® homes.
To that end, Next Step's work is supported by several core principles:
Prepared and supported homebuyers;

ENERGY STAR® homes on permanent foundations;

Reduced total cost of homeownership, including lower operating, maintenance and utility costs;

Fair loans that enable families to earn wealth and preserve assets; and


"A Home is a Home" policy commitment advocating for homeowners' rights and removal of unfair stigma and stereotypes.

Next Step believes that manufactured housing is a viable solution to the housing affordability crisis affecting all communities across the country. By ensuring that homebuyers are well-educated and supported in the financing, purchase and ownership of their homes, our network of partners are creating greater homeownership opportunity for more individuals and families.
Impact
Our Impact to Date
463

ENERGY STAR® factory-built homes newly delivered through our programs
Corresponding Impact
463

New jobs created by homes built through our program

$4M

More than $4 Million in 30-year energy cost savings

856

Tons of greenhouse gas emissions reduced

1.4K

Affordable homes preserved in manufactured housing communities

637

Organizations trained on Manufactured Housing Done Right®
Our Impact in 2016
226

New ENERGY STAR® factory-built homes delivered through Next Step programs

68%

Increase compared to the previous year

7

New organizations trained on Manufactured Housing Done Right®

2000

Homebuyers received education and counseling through our Network members
Growing SmartMH
SmartMH began in May 2015 with the goal of increasing the number of ENERGY STAR manufactured homes sold in Kentucky from 1 percent to 50 percent of the market. By organizing a network of manufactured housing retailers, lenders, nonprofits and industry stakeholders – all committed to providing better homes with better loans – today's market share for ENERGY STAR homes is expanding significantly.
Building on the success of the program, in October 2016 Next Step entered into an innovative partnership with Freddie Mac and eHome America – a premier online homebuyer education platform – to implement a two-year SmartMH pilot program in Kentucky.
The goal of this pilot program is to:
Create and implement a consumer education curriculum for buyers of manufactured homes through eHome America, with the goal of expanding the population of prepared homebuyers.
Work with nonprofit housing counseling agencies in Kentucky to provide prospective buyers to guide them through the home buying process.
Expand the number of lenders that originate real property loans on ENERGY STAR manufactured homes, allowing greater access to more lenders and fair lending products.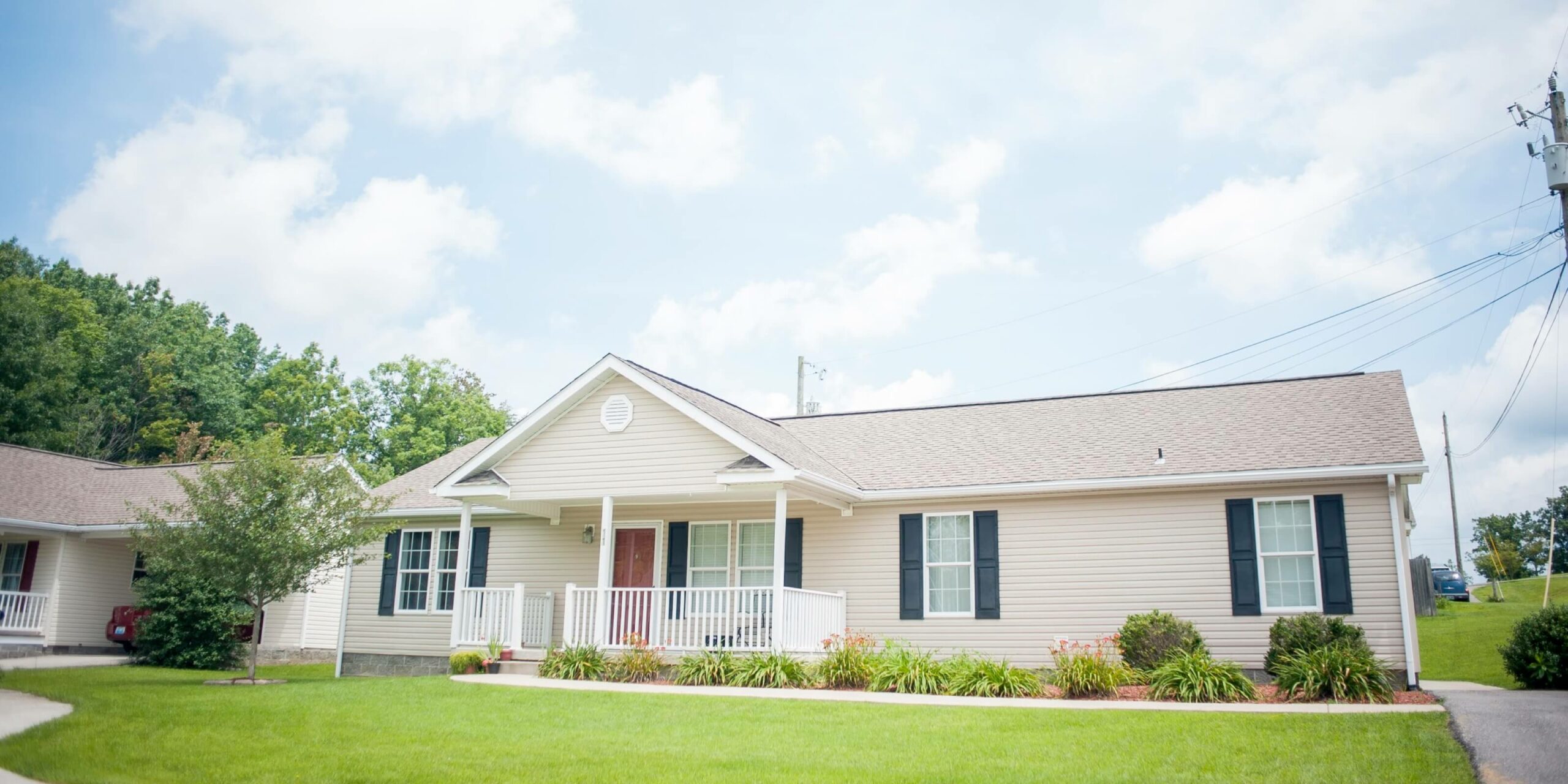 Bolstering Manufactured Housing Research
In September 2016, the Virginia Center for Housing and Research at Virginia Tech published Mobile and Manufactured Homes in Central Appalachia and Alabama: Age, Condition and Need for Replacement. This report was commissioned by Next Step, the Committee for Economic Development (CFED) and FAHE, and supported by NeighborWorks America and the Wells Fargo Housing Foundation. The report lays out the extreme energy-inefficiency of much of the older housing stock in this region, and the poor conditions of many homes, which can adversely affect the health of all occupants.
Although 18 million American live in factory-built homes, there is stunning lack of substantive research available on this prevalent housing stock. To that end, we are actively fostering collaborations with fellow housing advocates to secure more funding for critically important research initiatives around factory-built housing.  
Testimonials

Robert and Chastity Woody, Homeowners
Robert and Chasity Woody are first-time homebuyers in their early 30s. The Woodys have two beautiful daughters – four-year-old Calie and one-year-old Aria – who love to play and didn't hesitate at all to invite us to play with them for a while. Robert is a Navy combat veteran who served in Operation: Iraqi Freedom, working on aircraft carriers. He now works in the corrections department in Buncombe County, North Carolina. Chasity is a stay-at-home mom. You can tell that she enjoys photography from the gorgeous prints of her children on the walls, and the telescope in the corner illustrates her interest in astronomy.
The Woodys were previously renting, and their situation was unsustainable. Their monthly utility bills ballooned to between $300 and $400, and their rent put an extreme burden on their finances. The landlord would often let water and other utilities lapse into disrepair, and there was too little space for their growing family in the small unit.
They knew that it was time to move forward.
Robert and Chastity went to their local USDA office for financing, and after completing homebuyer education, they were pre-approved for their home loan. Robert felt better prepared after learning so much from homebuyer education. While they had been approved for financing, they couldn't find an existing home to meet their needs, and housing prices were high – and rising – in Asheville. At this point, their USDA representative pointed the Woodys toward Mountain Housing Opportunities – a Next Step Network member – and they immediately set up an appointment to meet with the staff.
After meeting with Self-Help Homeownership Manager Joe Quinlan and his team, the Woodys decided that a new modular home in Mars Hill, about 20 minutes north of Asheville, would best suit their needs. The community, overlooking Mars Hill University, has breathtaking scenery and a long walking loop. The young family enjoyed the process of buying their Next Step home. They loved being able to customize their home by choosing colors, textures and patterns. The family often visited the site to watch the installation process, and they moved in the day after the driveway was complete. Robert and Chastity were so excited to move into their new home, they walked their belongings into the home from the road before the drive was set.
Since moving in, their utility bills have been less than $80 a month, and the mortgage payment is significantly less than their previous rent. Robert and Chasity are saving money, putting aside savings for family trips and their daughters' education.
Their story is the Next Step story: creating the opportunity for people to own their own homes, building better lives for themselves and their families.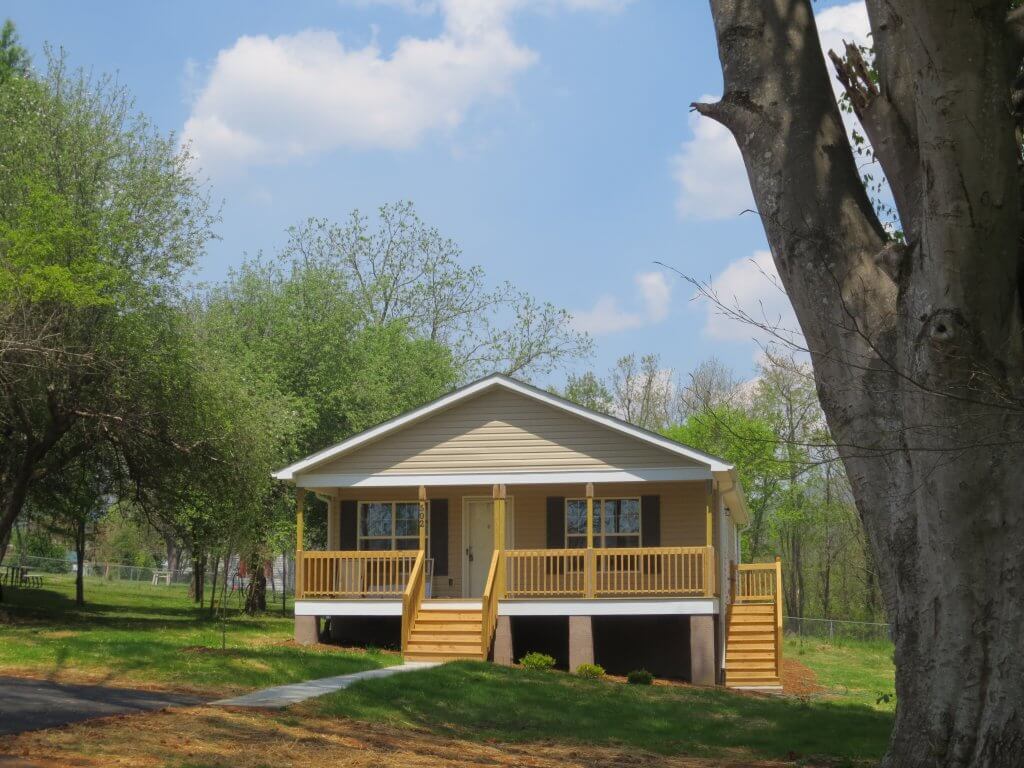 Frontier KY, Network Member
For more than 40 years, Frontier KY has been serving the homeownership needs of residents in northeastern Kentucky. The individuals and families with whom Frontier KY works are not only customers; they are family, friends and neighbors.
Whether customers are shopping for a mortgage loan, in need of homebuyer education, or looking to purchase a new or an existing home, Frontier KY works to support the homeownership needs of Kentuckians. In the past five years, Frontier KY's staff have helped customers secure more than $13 million in loans, enrolled nearly 300 individuals in homebuyer education, and helped design, build and finance 108 new energy-efficient homes. Continuing its efforts to promote affordable homeownership, Frontier KY recently joined the SmartMH program, a pilot program in Kentucky administered by Next Step – a unique nonprofit housing intermediary promoting the use of ENERGY STAR® manufactured homes as an affordable housing solution.
The SmartMH program is the result of an innovative partnership between Next Step, Freddie Mac and eHome America – a premier online homebuyer education platform. The goal of the program is three-fold: to create an online homebuyer education curriculum specific to factory-built housing, partner with Kentucky nonprofits to provide housing counseling services, and expand the pool of lenders originating real property loans on manufactured homes.
The organizations that join the SmartMH program become a part of the SmartMH Network – a collaborative partnership among lending institutions, manufactured housing retailers and nonprofit counseling organizations in Kentucky. Participating manufactured housing retailers and lenders make prospective manufactured homebuyers aware of the services provided by housing counseling agencies in the SmartMH Network – like Frontier KY. These individuals can join the program after being informed of it by a lender or retailer, or by directly visiting the program website at www.smartmh.org.
Frontier KY's years of expertise and experience helping families navigate the manufactured housing market in Kentucky make them a valuable asset to the SmartMH Network. Manufactured housing has served as a viable solution for housing affordability in Kentucky for decades. In 2016, just 67.9 percent of Kentuckians owned their homes. Moreover, according to the U.S. Census Bureau, nearly 29 percent of households in Kentucky making less $20,000 per year that live in rental housing pay 30 percent or more of their income toward housing costs. Manufactured homes offer an opportunity for families to affordably own a home and access the increased ability to build wealth through homeownership.
Frontier KY is one of three HUD approved housing counseling agencies working directly with these prospective homebuyers as a part of the SmartMH program – Frontier KY participates in the HUD Housing Counseling program as a sub-grantee of NeighborWorks America. The SmartMH program serves Kentuckians who want to purchase a manufactured home, but may have blemished credit histories or other financial factors that would prevent them from securing a loan. They receive assistance from the housing counseling agencies that are a part of the SmartMH Network that includes homebuyer education and advice on strengthening their credit and navigating the finance and purchase processes.
The counseling and education that homebuyers receive pays dividends throughout the lifetime of their home. Counseled borrowers are 67 percent more likely to remain current on their mortgage, and first-time homebuyers who complete homebuyer education are 29 percent less likely to be delinquent  on loan payments compared to first-time homebuyers who do not complete homebuyer education. Energy-efficiency is also a core component of the SmartMH program. By encouraging customers to purchase ENERGY STAR certified manufactured homes, Frontier KY is helping them save money, allowing families to pay less for monthly housing costs. An ENERGY STAR certified manufactured home can save its owners an average of $60 a month on utility costs, and reduce home energy usage by 30 percent.
The online course that SmartMH program homebuyers complete outlines the process and specifics of financing, purchasing and owning a manufactured home, and those that complete the course can go back at any time to review the information that they learned. The factory-built homebuyer education course is free to Kentucky homebuyers working through the SmartMH program. Since the program launched its online homebuyer education curriculum – hosted on the eHome America platform – in April 2017, Frontier KY has begun working with the first two prospective homebuyers enrolled in the program to complete the course.
Frontier KY's participation in the program circles back to its core work: supporting the homeownership needs of Kentuckians. The SmartMH program is an opportunity to reach more homebuyers looking for the opportunity to purchase a manufactured home. Through manufactured housing, Frontier KY can help put more families in Kentucky into their own homes.  
Community Frameworks
"Stacey Epperson and her staff at Next Step saw a niche in the manufactured home industry that needed to be filled. Using education, a good amount of persuasion, and by involving the industry and nonprofit partners, they have created a company that elevates the product to a new standard and makes it available to ordinary people of modest means via the Next Step Network.  Their innovation, training and customer service are outstanding."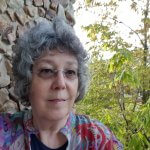 BCL of Texas
"We are proud of our partnership with Next Step, which has allowed us to offer a model for affordable, energy-efficient housing that will be replicable in communities across Texas, beginning with homes in the community of La Grange, Texas."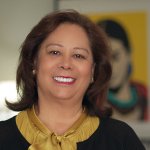 Audited Financials
Board of Directors
Kathryn Gwatkin Goulding, Chairperson

Douglas K. Smith, Vice-Chairperson

John Gillespie, Treasurer

Emanuel Levy, Secretary

David Dangler

Sheila Rice

Frank Olson

Jeff Stern

Damon Allen

George McCarthy

Robin Roy

Kimberly Vermeer



Staff
Stacey Epperson,

President & Founder

Chris Nicely,

CEO

Amy Barnard,

Direct Program Manager

Grant Beck,

Marketing and Communications Manager

Cindy George,

Accounts Payable

Tyler Mullins,

Marketing and Communications Assistant

Tom Seel,

CFO

Megan Sherehiy,

Executive Assistant/Fundraising

Billie Wells,

Controller
Funders & Supporters
Ashoka Foundation

Clayton Homes

Ford Foundation

Freddie Mac

NeighborWorks America

PNC Foundation

Rexel Foundation

Sam Swope Family Foundation

U.S. Bancorp Foundation
Corporate Partners
Clayton Homes

Champion Homes

Cavco Industries

Deer Valley

Freddie Mac

HybridCore Homes

KIT HomeBuilders West



Network Members
Affordable Homes of South Texas, Inc.

Affordable Housing Alliance

Affordable Housing Education and Development, Inc.

Affordable Housing Resources, Inc.

Alamo Community Group

Augusta Communities

BCL of Texas

Builders of Hope

Care 66

Chicanos Por La Causa, Inc.

COAP

Community Action Partnership of North Alabama

Community Asset Preservation Corporation

Community Frameworks

Community Housing Partners, Corp. (CHPC)

Community Resources and Housing Development Corporation

Community Ventures

CommunityWorks West Virginia

Couleecap

Eastern Eight CDC

Frontier KY

Habitat for Humanity of Greater Los Angeles

Hale Empowerment and Revitalization Organization, Inc.

HomeOwnership Center

HOPE, Inc.

Housing Assistance Program of Essex County

Long Island Housing Partnership

Mammoth Lakes Housing, Inc.

Mercy Housing and Human Development

Mi Casa, Inc.

Mountain Housing Opportunities, Inc.

Native Community Finance

Neighborhood Housing Services of New Orleans, Inc.

Neighborhood Housing Services of Oklahoma City, Inc.

Neighborhood Housing Services of the Inland Empire

Neighborhood Partnership Housing Services, Inc. (NPHS)

NeighborWorks Columbus (GA)

NeighborWorks HomeOwnership Center-Sacramento Region

NeighborWorks Montana

NeighborWorks of Pueblo

NeighborWorks Waco

North East Community Action Corporation

Nuestra Comunidad Development Corp.

Peoples' Self-Help Housing (CA)

Primavera Foundation, Inc.

RUPCO (formerly Rural Ulster Preservation Company, Inc.)

Rural Communities Housing Development Corporation (RCHDC)

Self-Help Enterprises

Tierra Del Sol Housing Corporation

Wyoming Community Development Authority

Wyoming Housing Network
SmartMH Lenders
Community Ventures CDFI

Credit Human Federal Credit Union

Forcht Bank

Frontier KY CDFI

Kentucky Housing Corporation

Key Mortgage Company
SmartMH Retailers
Clayton Retail Stores – Kentucky

Edgewood Homes – Williamsburg

Freedom Homes of Ashland

Freedom Homes of Mt. Sterling

Hylton Sales & Rentals

International Homes of Middlesboro

Kentucky Dream Homes – Bowling Green

Kentucky Dream Homes – Owensboro HQ

Kentucky Dream Homes – Paducah

Luv Homes of Ivel

Oakwood Homes of Belfry

Oakwood Homes of Elizabethtown

Parkplace Homes

Red-Sun Homes of Albany

Red-Sun Homes of Russell Springs

Redwood Homes
SmartMH Counselors
InCharge Debt Solutions

Frontier KY

Community Ventures
Donors
Jason Adams

Damon Allen

Alice Antonelli

Amy Barnard

Forrest Barnes

Grant Beck

Dave Betler

David Dangler

Joseph Dover

Stacey Epperson

Cindy George

John Gillespie

Davidson Gwatkin

Kathryn Gwatkin Goulding

Natalie Harris

Jenny Kassan

Paul Kealey

Kristi King

Liz Knapp

Emanuel Levy

Lynn Luallen

George McCarthy

Tyler Mullins

Chris Nicely

Frank Olson

Darrell Overstreet

Sheila M. Rice

Dorcas (Dori) Rodi

Robin Roy

Megan Sherehiy

Andriy Sherehiy

Douglas K. Smith

Lois Starkey

Jeff Stern

Patricia Swope

Lesley Tannahill

Kim Vermeer

Billie Wells