President's Message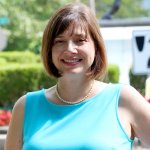 With 2015, we celebrate serving more families than ever. To date, we have impacted over 1,300 households with new homes and preserved communities through our nonprofit members and industry programs.
This has been a year of new strategic direction and growth in membership, training and production. Our focus included training and technical assistance delivered to our network and SmartMH partners, outreach to new partners, and building internal capacity.
In 2015, membership in the Next Step Network grew by 50% to include nonprofit affordable housing providers serving a range of rural, suburban and urban markets. We delivered 120 new ENERGY STAR homes, an 84% increase from the prior year. Members preserved affordable homes, with 1,037 homeowners under nonprofit community ownership and management, providing secure land tenure and enhanced resident services.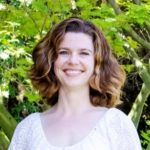 Next Step's efforts to raise awareness and provide training on why manufactured housing is a viable affordable housing solution is paying dividends, with more nonprofits and industry partners actively pursuing the strategy. Last year, our members provided homebuyer education to 7,000 homebuyers and made 72 manufactured home loans.
In 2016, Next Step will harness this momentum to keep delivering on its mission of putting sustainable homeownership within reach of everyone, while transforming the manufactured industry through consumer education, affordability and energy efficiency.
We expect membership growth, particularly in the Southeast, and as we deliver more tools and training support, we expect higher production. Our pipeline is strong, as many members are bringing new projects online. We will also convene new partners in this field who believe that manufactured housing is a sound, viable option for affordable housing.
This year, we will also focus on piloting manufactured housing homebuyer education with eHome America. Prepared and supported homebuyers are an essential component of the Next Step System, so we want to ensure buyers have the information to make informed decisions on better homes, better loans and better strategies for success. Our membership is uniquely positioned to prepare homebuyers who otherwise might not have the opportunity to achieve the American Dream of homeownership.
We invite you to join us in making this dream come true for more Americans in a sound, sustainable and affordable way by making a donation to Next Step using the enclosed envelope or online at NextStepUS.org/donations.
Thank you for your continued support, and for your continued advocacy of this important source of affordable housing.
Key Accomplishments
Growth Over 10 Years
Next Step was created in 2010 as a subsidiary of Frontier Housing, a regional affordable housing provider in Eastern Kentucky, to create a system that connected homebuyer education and support with good loans and quality factory-built housing delivered at scale.
We built upon five years of work at Frontier to develop a system for delivering quality, energy-efficient factory-built housing. In 2013, we separated from Frontier and launched as an independent nonprofit, continuing to focus on our core mission while expanding to support other nonprofit housing providers across the country.
For a decade, we have delivered our system of Manufactured Housing Done Right® and found success in building a network of nonprofits and industry partners that deliver ENERGY STAR homes with quality loans while cutting cost and saving time.
We launched SmartMH as a cross-sector initiative aimed at transforming the Kentucky marketplace by increasing ENERGY STAR home production from 1% to 50% in two years. Eight independent retail stores and two nonprofit retailers have joined, along with five lending partners. Began exploring feasibility of replicating in additional markets.
Retail Direct was launched as an alternative model where a Member partners with a Retailer to prepare customers who order homes through the Retailer while the Member acts as the customer's trusted advisor.
The Next Communities pilot program was launched to preserve manufactured housing communities through nonprofit ownership, ensuring secure land tenure, improved infrastructure, enhanced resident services, and superior management and maintenance, while maintaining affordability.
Impact
47

28

New states & the District of Columbia

4

New manufacturing partners
Impact to Date
318

New ENERGY STAR® factory-built homes delivered through Next Step programs
945

$1M

Utility cost savings annually

588

Tons of greenhouse gas emissions reduced annually

1,037

Affordable homes preserved in manufacturing communities

529

Organizations trained on Manufactured Housing Done Right®
Impact in 2015
120

New ENERGY STAR® factory-built homes delivered through Next Step programs

84%

50%

7,000+

Homebuyers received homebuyer education and counseling through Network

72

Homebuyers received quality loans for manufactured homes
2 Years

ENERGY STAR® home production increased from 1% to 50%

8

Independent retail stores have joined

2

Nonprofit retailers have joined

5

Lending partners have joined
Testimonials
Lee & Lucille Allen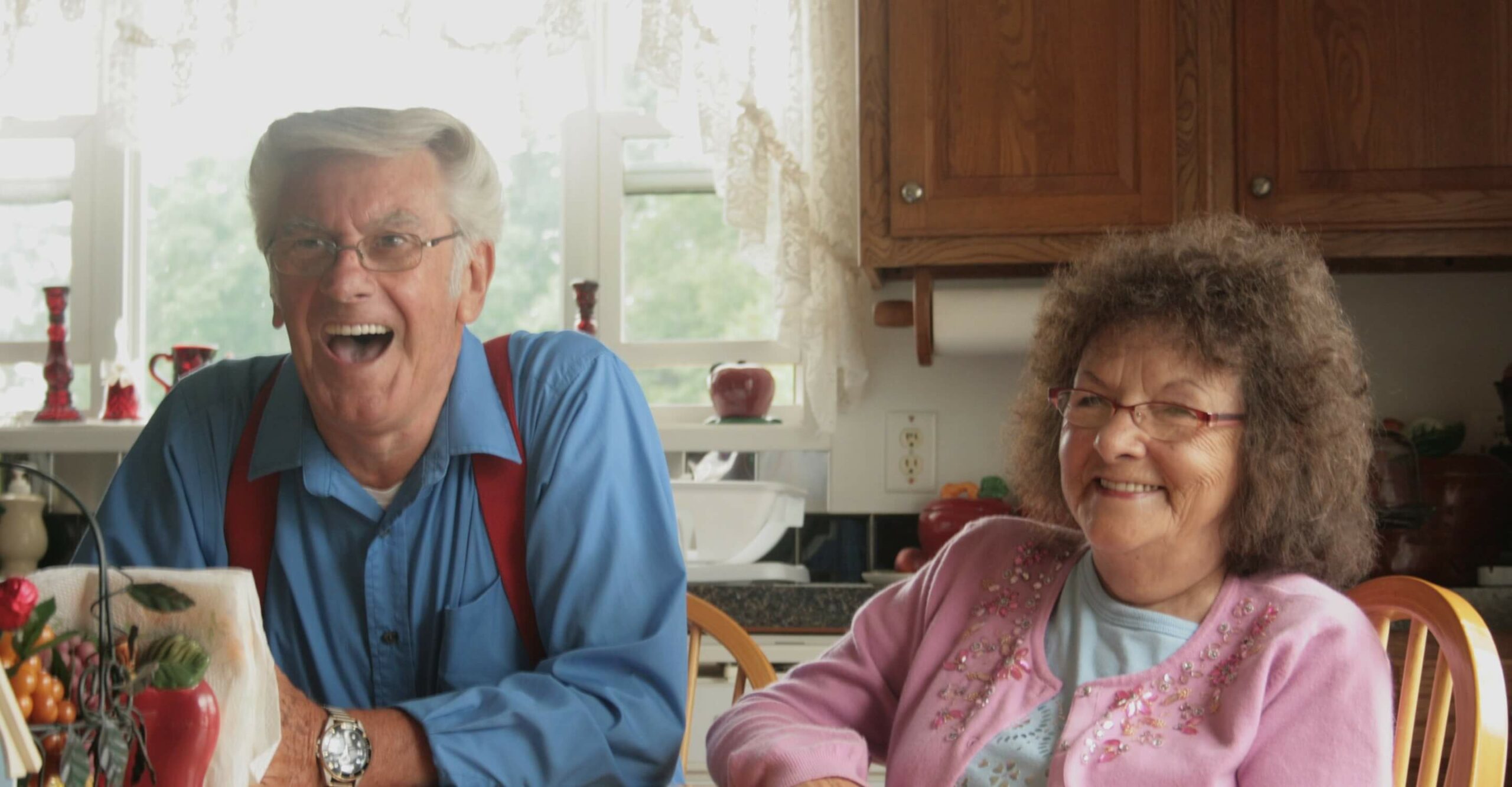 When you walk through Lee and Lucille Allen's front door, it feels like home.
Family photos stand on every shelf, a motif of red apples brightens every corner of the kitchen and a handmade quilt is draped over a chair.
Lee is a bluegrass musician who played with Ralph Stanley and The Clinch Mountain Boys, a retired police officer and a natural storyteller. Lucille is a hairdresser at a local funeral home, a volunteer at the nursing home and an avid quilter.
Lee and Lucille are also the very first Next Step homeowners. Longtime residents of Campton, Kentucky, they bought a new ENERGY STAR manufactured home from Frontier Housing in 2005. At the time, Next Step was still a concept that Frontier was testing regionally. As they began to see success in delivering quality factory-built housing, they established Next Step as a subsidiary to scale the program nationally. Homeowners like Lee and Lucille laid the foundation upon which the national program would be built.
Ten years later, Lee and Lucille know they made the right choice.
They recall previous homes that had such little insulation that you could see waves in the linoleum floor when the wind blew hard. In the winter, they would prop propane heaters on the walls to heat just one room.
"Frontier Housing just about saved our lives," said Lucille. "I feel safer in this home. We've been here 10 years and we've had wind, hail, everything. And not one time have we felt this house shake."
Their new home was built to specifications that exceeded ENERGY STAR standards. Extra insulation and energy efficient windows and appliances have increased the comfort and safety of their home while significantly cutting down on their utility costs.
"Compared to where we were, there is no comparison," said Lee. "It's been 10 years of good memories."
Their home sits on a quiet street a few miles from the Bert T. Combs Mountain Parkway. Their back yard slopes down to the edge of thick woods. Lucille picked out the color of the shutters, Kentucky Blue, for her basketball team, the U.K. Wildcats, which pops against the white siding. Lee and Lucille remember their excitement as they walked into their new home for the first time.
"It was like walking into heaven, I guess," said Lucille. "I just couldn't stay away from here when they were putting this together."
"It was the grandest thing, it was like Santa Claus," added Lee. "I've never been as happy in my life as I am now."  
As for what's next, Lee and Lucille plan to stay in their home, hosting family and friends until they leave for "the chili parlor in the sky" as Lee puts it.
"I'd recommend a home like this to anybody. It's perfect to me," said Lucille.
Community Ventures
Community Ventures is a NeighborWorks Organization based in Lexington, Kentucky with the mission to strengthen communities by helping people achieve their dreams of greater economic opportunity. They joined the Next Step Network in 2012 and have delivered 10 affordable, ENERGY STAR factory-built homes across Kentucky since joining.
Last year, an opportunity appeared for Community Ventures to collaborate with SSK Communities, a for-profit manufactured home community in Kentucky. The owner had some vacant lots and wanted to upgrade a few of his parks. The timing was perfect given that Next Step was about to roll out its new Retail Direct Program, and Myron Agnew, Director of Property Management at Community Ventures, was eager to jump on board after hearing about how the program works.
Community Ventures partnered with Clayton Homes of Georgetown, a Next Step vetted retailer, to order nine ENERGY STAR manufactured homes. After being built, these homes were installed in four SSK manufactured housing communities across Kentucky.
Throughout the project, Next Step worked with Community Ventures and Clayton Homes of Georgetown to price the homes and develop a plan for turn-key completion. When the costs came in higher than what Community Ventures' customers could budget, Next Step worked with the retail center and its vendors to trim some off of the completion costs.
Ultimately, this program allowed Community Ventures to minimize their construction oversight and focus on what they do best: preparing and supporting homeownership-ready buyers.
"This has been a great learning experience for us, and Next Step has allowed our organization to receive an income of more than $4,000 per home to support our mission through the revenue sharing," said Agnew. "We have sold four of the nine homes already and have several other prospects for the remaining units – and we are ready to get going on our next home orders."
Larry Berg, Business Manager at Better Homes AHEAD: "Through our partnership with Next Step, Better Homes AHEAD has joined in the mission of 'transforming the manufactured housing industry, one home at a time.' Firsts this year include the delivery of new Next Step Energy Star Manufactured Homes in both Vermont and New Hampshire, a pre-1976 mobile home replacement, and our first home sited in a Resident Owned Community (ROC). The beautiful, high quality Next Step homes have exceeded our homebuyers' expectations in quality and value. Our homebuyers can look forward to many years of reduced energy costs and low maintenance home ownership in their new Next Step homes. We're excited for 2016 and expect our impact to grow exponentially as we continue to replace pre-1976 mobile homes, increase our impact in ROCs, and leverage our role as a Next Step Plus Network Member throughout northern New England with the installation of energy efficient Next Step Homes.
Peggy Hutchison, Executive Director at Primavera Foundation: "Our membership in the Next Step Network has had a tremendous impact on Primavera's capacity to develop high-quality, affordable, accessible, sustainable homes for hard working families in our community. Next Step has provided us with top-notch technical assistance, training and brokering with the factory-built industry while also responding to the needs and assets of our regional market and local neighborhoods. Our partnership with Next Step has enabled Primavera to make a difference in the lives of families while adding value to neighborhoods."
Sheila Rice, Former Executive Director at NeighborWorks® Montana: "Developing with manufactured housing is hard. Replacement of manufactured housing is even harder. Without the help of the Next Step Network, the nonprofit housing industry will never come to scale. Next Step shows us the way to do it right and saves so many hours in program development and learning the business. When it comes to manufactured housing…Next Step Matters!"
Derrick Griggs, Chief Operating Officer at Affordable Housing Alliance: "Previously AHA had taken up to 120 days to get certificate of occupancy for new homes delivered to Pine Tree. That timeline was unacceptable with so many people residing in motels or with family members…With Next Step's input, we were able to get the CO for the first two pilot homes in less than 35 days."
Al Gold, Executive Director at Community Resources and Housing Development Corporation: "CRHDC's movement into factory-built homes required a support group with the expertise and knowledge to assist with the intricacies of this product. Next Step has been intimately involved in guiding us through each step of the process and they are phenomenal. Thank you for introducing CRHDC to an affordable product that we can now offer to our clients."
Audited Financials
Program vs Fundraising

Summary Statement of Activities (Revenue and Expenses)
Full audited financial statements available upon request.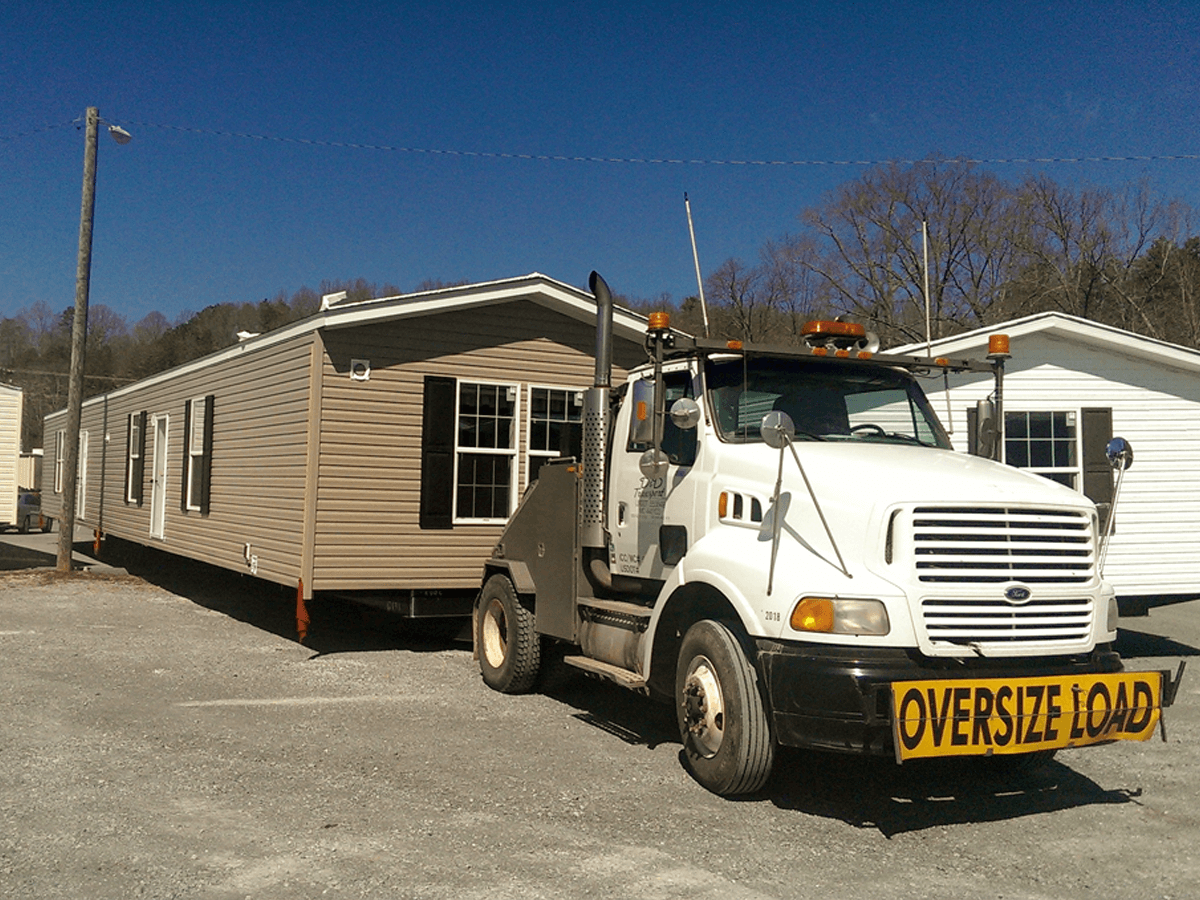 Board of Directors
Kathryn Gwatkin Goulding, Chairperson

Douglas K. Smith, Vice-Chairperson

John Gillespie, Treasurer

Emanuel Levy, Secretary

David Dangler

Sheila Rice

Frank Olson

Jeff Stern

Damon Allen

George McCarthy

Robin Roy

Kimberly Vermeer
Staff
Stacey Epperson, President & Founder

Chris Nicely, CEO

Billie Wells, Controller

Amy Barnard, Factory Direct Program & Manufacturer Relations Director

Dave Betler, Marketing and Operations Specialist

Megan Sherehiy, Communications Manager

Cindy George, Executive Assistant

Tyler Mullins, AmeriCorps VISTA
Funders & Supporters
Ford Foundation

NeighborWorks America

Ashoka Foundation

PNC Foundation

US Bancorp Foundation

Sam Swope Family Foundation
Network Members
Affordable Homes of South Texas

Affordable Housing Alliance

Alamo Community Group

Affordable Housing Resources

Augusta Communities

BCL of Texas

Better Homes AHEAD

Builders of Hope

CARE 66

Chicanos Por La Causa

COAP

Community Action Partnership of North Alabama

Community Asset Preservation Corporation

Community Frameworks

Community Housing Partners

Community Resources & Housing Development Corporation

Community Ventures

CommunityWorks in West Virginia

Couleecap

Eastern Eight Community Development Corporation

Frontier Housing

Habitat for Humanity of Greater Los Angeles

Hale Empowerment and Revitalization Organization

HomeOwnership Center

HOPE

Housing Assistance Program of Essex County

Long Island Housing Partnership

Mammoth Lakes Housing

Mercy Housing and Human Development

Mi Casa

Mountain Housing Opportunities

Native Community Homes

Neighborhood Housing Services of the Inland Empire

Neighborhood Housing Services Oklahoma City

Neighborhood Partnership Housing Services

NeighborWorks® Columbus

NeighborWorks® Montana

NeighborWorks® Waco

North East Community Action Corporation

Nuestra Comunidad Development Corporation

Peoples' Self-Help Housing

Primavera Foundation

RUPCO

Rural Communities Housing Development Corporation

Self-Help Enterprises

Tierra del Sol Housing Corporation

Wyoming Community Development Authority
Corporate Partners
Clayton Homes

Champion Homes

Cavco Industries

KIT HomeBuilders West

Rexel

Manufactured Housing Institute
Donors
Douglas & Jane Smith

Dale & Ruth Ashby

Kathryn Gwatkin Goulding

Emanuel Levy

Chris Nicely

Lesley Tannahill

Dorcas Wells Rodi-Shryock

Stacey Epperson

Jeffrey Stern

Megan Neff

Lois Starkey

Kristi King

David Dangler

Sheila Rice

Alice Antonelli

Lynn Luallen

Davidson Gwatkin

Darrell Overstreet

Frank Olson

Paul Kealey

Cindy George

David Betler

Amy Barnard

Forrest Barnes

Jason Adams